Check-in on Church Center
Fast-pass the check-in process by utilizing the self-check-in feature on the Church Center app. Just select your worship service and check next to everyone in your household attending. It's that simple.
STEP 1: Click the Check-Ins icon at the bottom of your screen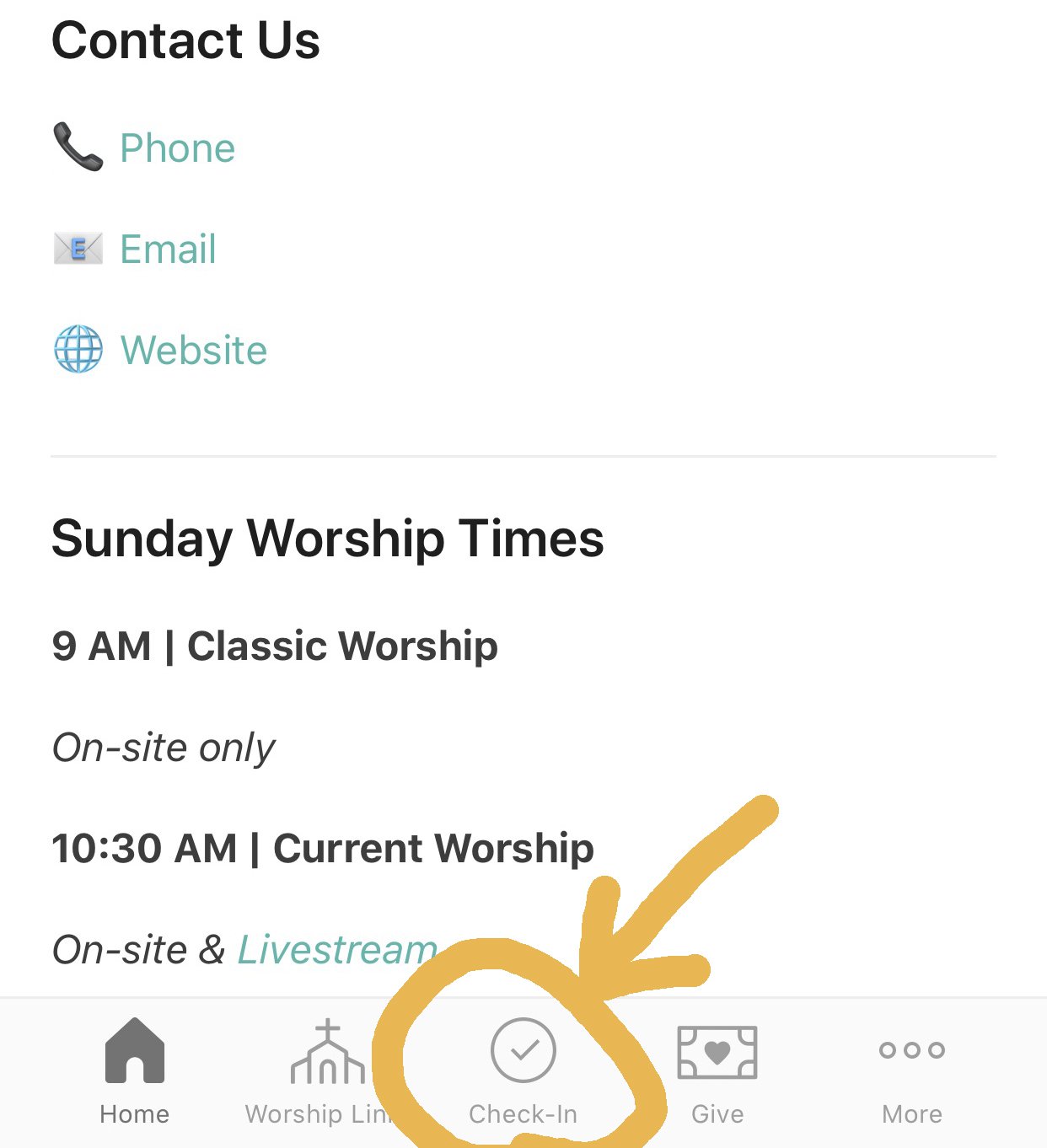 STEP 2: Click on the service you're attending.
Classic Worship (In-person) - 9a
Current Worship (In-person) - 10:30a
Livestream Worship (Online) - 10:30a
Spanish Worship (In-person) - 12:30p
STEP 3: Select the household members you wish to check in.